#Leading African Women
#People
Engineer Elohor Aiboni
In what can best be described as a landmark moment that has shattered the glass ceiling with regards to women leadership in Nigeria's oil and gas industry, Anglo-Dutch company, Shell Nigeria Exploration, and Production Company (SNEPCo), on Sunday August 1st unveiled Engineer Elohor Aiboni as the first-ever female Managing Director of its deep-water business in Nigeria. She succeeds Mr. Bayo Ojulari, who retired on July 31 after five years as SNEPCO MD, having served the Shell Group for more than 30 years.
Mr. Bamidele Odugbesan, Media Relations Manager of Shell Petroleum Development Company of Nigeria made this known in a statement on Sunday, August 1st in Yenagoa, Bayelsa state.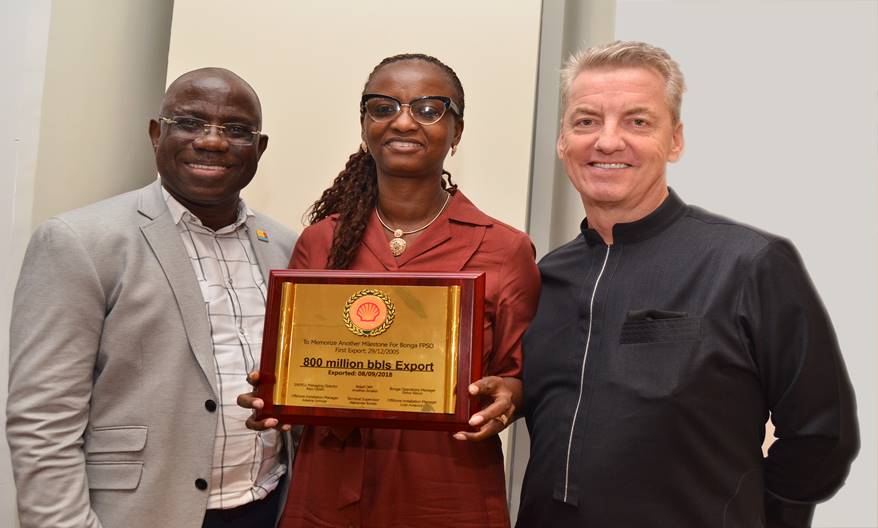 Reports have it that the development is coming on the heels of the oil and gas firm's recent announcement that it was divesting from the operations of its onshore and shallow water to concentrate on deep offshore business.
Aiboni's appointment is a first in Shell Nigeria's over 60-year history in Africa's largest oil-producing nation. By this move, it becomes the first Multinational Oil Company to achieve such a remarkable feat in Nigeria's evolving oil and gas industry.
The new SNEPCO MD who will lead the company's offshore business is described as a "self-motivated person with a strong sense of business priorities," being one of the few women to change the "male-dominance" narrative in Nigeria's Oil and Gas industry.
"Elohor's appointment is a product of diligence, competence, and commitment to the Shell ideals and core values, amidst our strong focus on diversity and inclusion.
"We take pride in our intention of being one of the most diverse and inclusive organizations in the world and focus on further improving inclusion and representation in critical areas, including gender," the statement quoted Shell's Senior Vice President for Nigeria, Marno de Jong, as saying.
Meanwhile, Aiboni has always been a woman of many firsts- from being the first female asset operations manager in SNEPCo to being the company's first female Managing Director.
As asset operations manager, Aiboni was responsible for overseeing end-to-end production delivery for Nigeria's pioneer deep-water Floating Production, Storage, and Offloading (FPSO) vessel, Bonga, which has produced over 900 million barrels of oil since the beginning of its operations in 2005. She also provided leadership in health, safety, and environment (HSE), operational excellence, and overall asset management of the FPSO.
The Bonga FPSO vessel has a total production capacity of 225,000 barrels of oil per day and 150 standard cubic feet of gas export per day. 
Approximately the height of a 12-story building and spanning an area the size of three football fields, the FPSO explores and extracts oil from depths of more than 1,000 meters below sea level.
Aiboni's most immediate task would be to find a way to achieve Final Investment Decision (FID) for the pending Bonga SouthWest Aparo (BSWA) project; a task her predecessor worked on until his retirement.
According to Odugbesan, Elohor is now one of nearly 300 women in senior leadership positions in the Shell Group, accounting for more than 31% of the company's executive positions.