#Africa - In Other News
#News
Nigeria economic growth picks up as oil and factory output rise
Nigeria's economic growth quickened in the first quarter as oil output started to recover and manufacturing production increased for the first time in a year.
Gross domestic product in the continent's biggest oil producer expanded 0.5% in the three months through March from a year earlier, the Abuja-based National Bureau of Statistics said in a report published on Twitter on Sunday. That compares with 0.11% growth in the fourth quarter.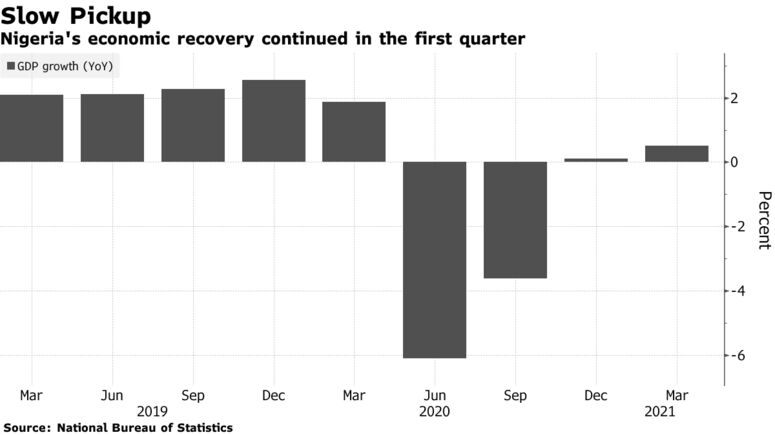 The median of three economists' estimates in a Bloomberg survey was for an increase of 0.9%. The slow pickup in growth could reinforce central bank Governor Godwin Emefiele's view that it's still too early to increase the key interest rate from 11.5%.
Emefiele has said the monetary policy committee can only shift to fighting inflation that's at an almost four-year high once the economy's recovery from last year's recession gains some traction. The MPC starts a two-day meeting on Monday and Emefiele will announce the outcome of the deliberations on Tuesday.
Source: Further Africa