#Africa - In Other News
#News
Shoprite, Africa's biggest supermarket chain, bets on solar power
Despite South Africa averaging more than 2,500 hours of sunshine a year, solar energy generates less than 1% of its electricity. By contrast, the UK produces 4% of its electricity from solar, with considerably less sunshine.
South African supermarket Shoprite sees a missed opportunity.The chain is the continent's largest food retailer, with 140,000 employees and more than 2,000 stores across 14 countries. It wants renewable energy to fuel a quarter of its operations in the next five years.Shoprite already boasts a total of more than 480,000 square feet of solar panels on top of its 21 distribution centers and stores in South Africa and Namibia — an area equivalent to around eight soccer fields.These generate enough solar energy to power 1,100 households for a year, but with every store and distribution center requiring refrigeration 24 hours a day, this accounts for less than 1% of the group's overall energy use.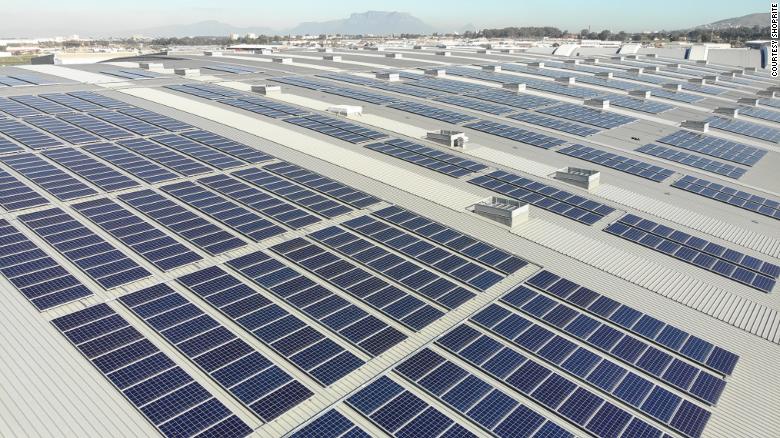 Shoprite's Basson Distribution Center, on the outskirts of Cape Town, has solar panels on its roof covering an area equivalent to a soccer field.That may not sound like much, but it's enough to save money, according to Sanjeev Raghubir, Group Sustainability Manager at the Shoprite Group.
"The electricity bill for the whole company is in the region of 2.5 billion Rand (US$167M) … 1% of such a large number is still quite significant," Raghubir tells CNN.
To reach its 25% renewable energy target, the company announced in March that it is working with a partner (the name of which it would not disclose for commercial reasons) to build and commission utility-scale wind and solar plants, which will generate electricity that's then transported via the national grid.It will also accelerate the rollout of rooftop solar panels and explore opportunities to build solar plants in other countries.
Source: Further Africa