#Africa
#News
#Upstream Oil & Gas News
#World
Flurry of FID kicks-off promising year for upstream oil & gas across EMEA
With delays and COVID-19 restrictions hampering oil and gas project timelines in 2020, 2021 is forecast to see a bump in both field starts and final investment decisions across the Europe, Middle East and Africa (EMEA) region, says GlobalData, a leading data and analytics company.
Daniel Rogers, Senior Oil and Gas Analyst at GlobalData, comments: "A strong start to 2021 has resulted in a number of project approvals across EMEA so far, including the giant US$30bn North Field East development in Qatar, which could well be the largest upstream project sanctioned globally this year. 2021 has provided a ray of optimism for the sector so far as 2020 experienced multi-year lows for project starts and a slump in upstream investment, seeing a decline of approximately 30% in global upstream development and production capex".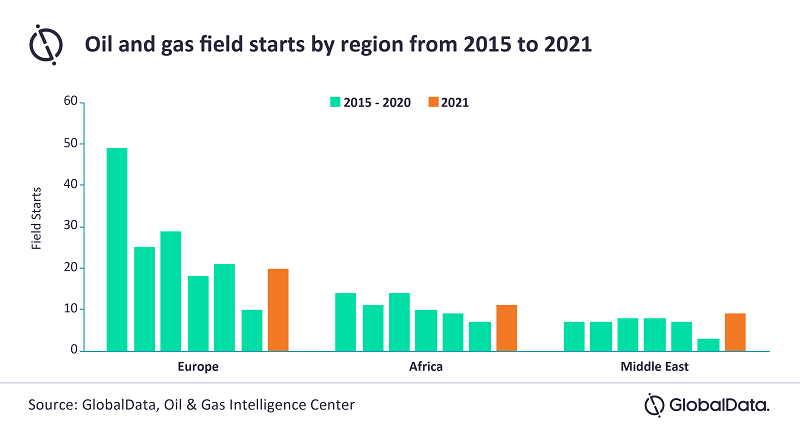 The market turbulence in 2020 led to the majority of E&P companies opting to defer project investment decisions amid capital preservation measures. This year could see those projects reconsidered for investment as lockdown measures ease and oil prices return to pre-COVID-19 levels while economies commence recovery.
Rogers continues: "In the UK, Shell has stakes in two major greenfield developments due for sanction this year, Cambo and Jackdaw, which could see the company invest over US$1bn in the country. In Norway, attractive tax incentives could push through a number of smaller developments being considered and field electrification projects at Snøhvit and Oseberg could also be approved.
Click on the link below for full report
Source: SweetCrudeReports